There's something odd about having to say goodbye.

For people like me, who has said goodbye to those he loves time and time again, it never gets easier. There is this feeling inside that almost feels like you might never see them again, but you hold it in. One must be supportive. One has to understand those whom have to or choose to leave, that is our role as friends. Nevertheless, it is still hard to say goodbye.
Two months ago I had to say goodbye to the one person I love the most for several months. Today I had to say goodbye to two people for maybe a longer time than that. Who knows. It was weird; the element of mixed emotions involved because you have to be happy for them, you have to act like all is well, and you still have to show you care about their imminent absence. It's weird now. Sitting here and somehow knowing tomorrow they will not be there. Maybe you didn't see them every day, maybe you didn't speak to them in a week, maybe ...
but now they're not there for when you would.

I am not going to make this much longer but to just say my farewell to you two. Simple. The way I should, the way I feel I must somehow.
Before anything, thank you. Thank you for www.doctorzeuss.com, you did not know but when I joined your forum in August 2004 I was in a low point in my life and being part of your Zeussianos really helped me. Thank you for believing in me when all those others really hated me. Thank you for always fixing my computer. Thank you because without you I would not have met as many people as I did in 2005. And although now I don't have anyone to call whenever something goes wrong with my computer,
YOU ROCK
!
Good luck! Godspeed! Metal Forever!
And like you said, "
I love you, in the manly way
"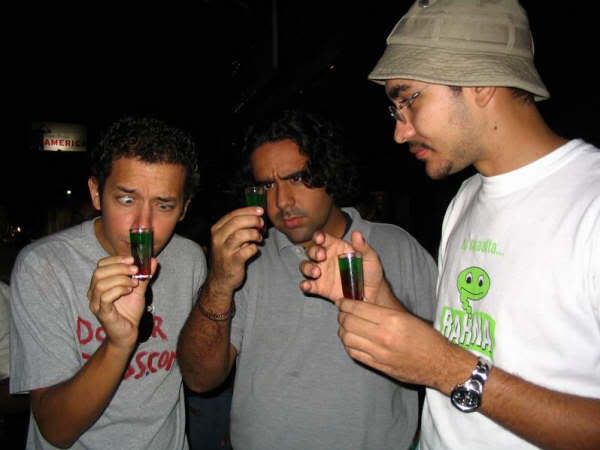 ---------------------------------------
Dude. I have said goodbyes and farewells to you before, but I always knew you would be back for sure. I always knew you would be here in a couple of months and again I would have you around to make me laugh. You say I have one of the most contagious laughs ever and that I'm like a little kid. Yeah. Maybe I am. I think one of my most favorite things in the world is making you laugh. I am and will always be here for you. You are my best friend and my big brother. Love you to death man ...

You turd
!
I already miss ya dood...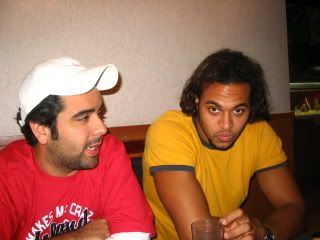 ---------------------------------------

So maybe this didn't mean anything to all you other readers.
Maybe you were expecting some crazy story.
Maybe you thought my hair would attack me again.
That my parents would say something stupid.
LoTigre would have another hilarious weekend.
Or that I made up some other hilarious dumb word.
Maybe. But then again ...
Right now I'm just
a normal guy
with two friends less nearby.
Thank you for your understanding.